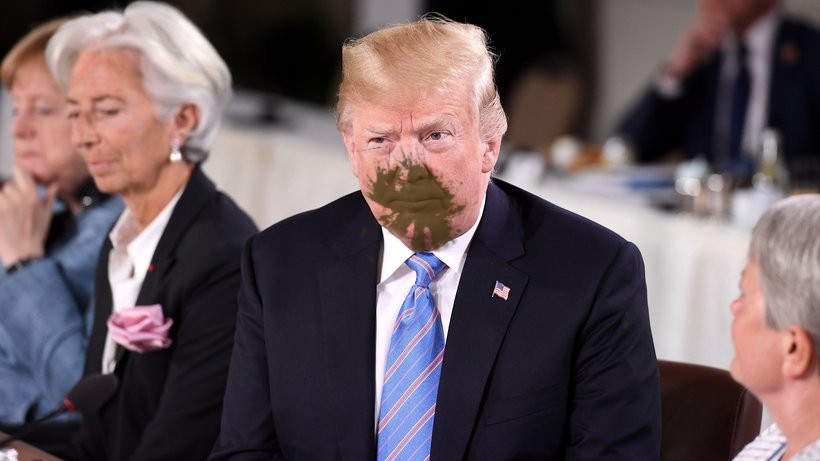 President Trump has ruined the G7 yesterday by refusing to sign the communique and throwing a massive tantrum. After screaming about "unfair" policies and "weak" Trudeau, he ordered a pound of "warm and soft" shit and ate it, leaving Merkel, Macron and the rest of the G7 confused.
"I have no idea what was going on in his head" Trudeau said after the incident. "He ate that pound of shit in two minutes. We all asked him if he was sure he wanted to it that, but then Merkel said he most definitely shouldn't do it-so he did it. He became very pale and said it was my fault if it tasted really bad. I don't know what to say."
The White House and the POTUS deny that he actually swallowed an entire pound of shit, but the pictures and videos say otherwise, and nobody seems to know what to do about it, Kim Jong-Un included, whom Trump should meet soon.